⚠Baby's nails are too fragile to be trimmed with normal trimmers.
It is safe and effective to trim and polish toenails and fingernails with this ultra-soft baby nail trimmer which does not damage soft cuticles or nail beds.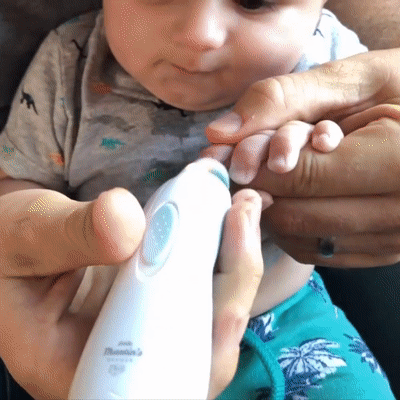 Cutting my daughter's nails gives me like many parents anxiety every time 😰 but I knew I needed a solution when our daughter began scratching her face in her sleep.
How does it work?
Our nail trimmer is specifically designed to safely and quickly trim and polish little toe and fingernails for both babies as well as adults. It is super soft and will not damage cuticles or nail beds.
No need for nail clippers, no need to fear cutting a baby's little finger with nail clippers. Safe and easy trimmers for newborn nails or adults.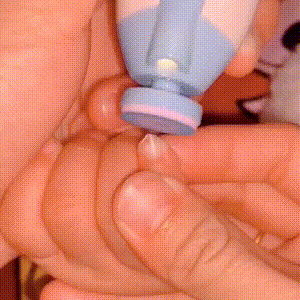 Features:
SAFE & EFFECTIVE - A safer baby nail file that won't damage cuticles or soft nail beds, you can safely & quickly trim and polish little toenails and fingernails.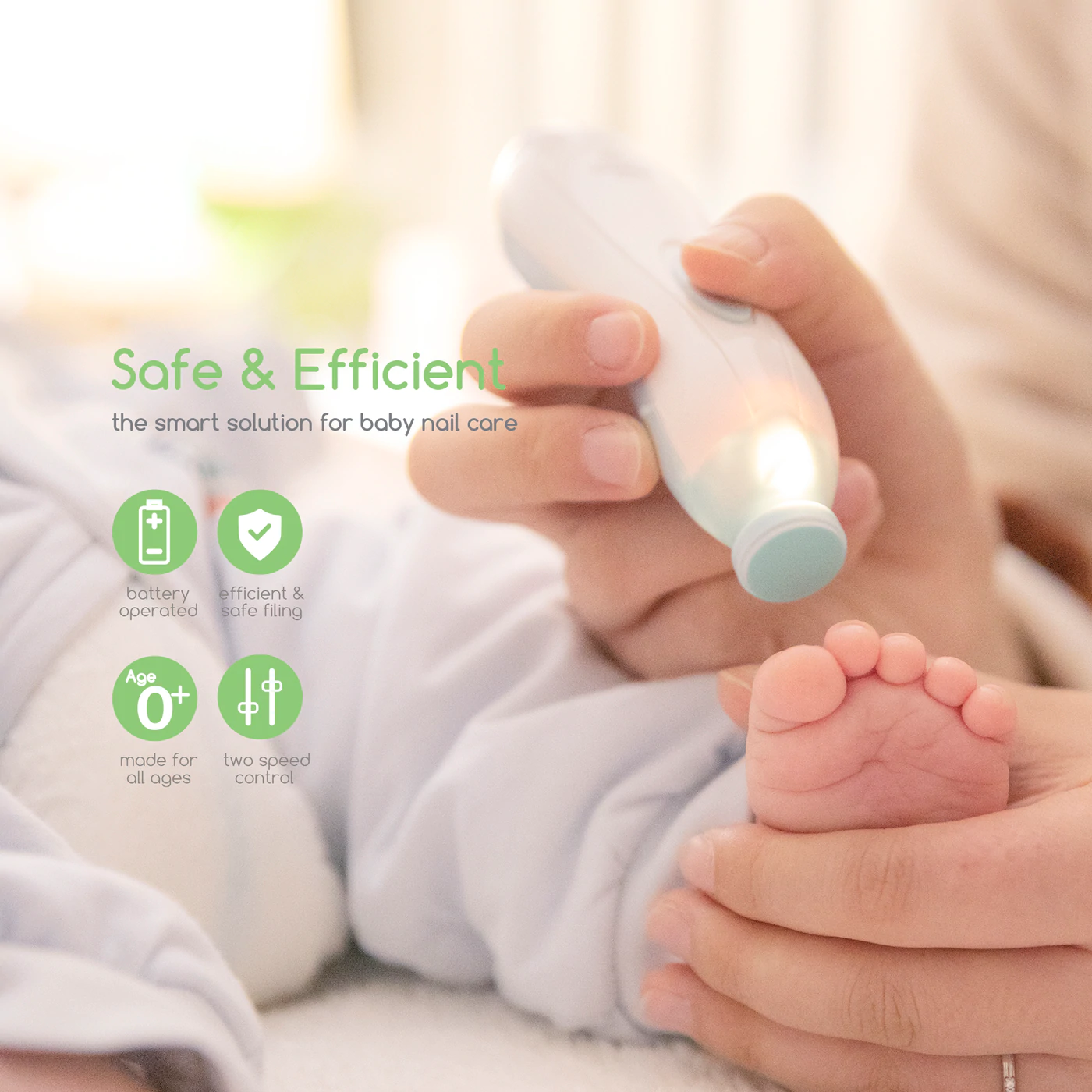 WHISPER-QUIET OPERATION - Boasting an LED front light and whisper-quiet motor, you can trim their nails while they're sleeping without them ever knowing.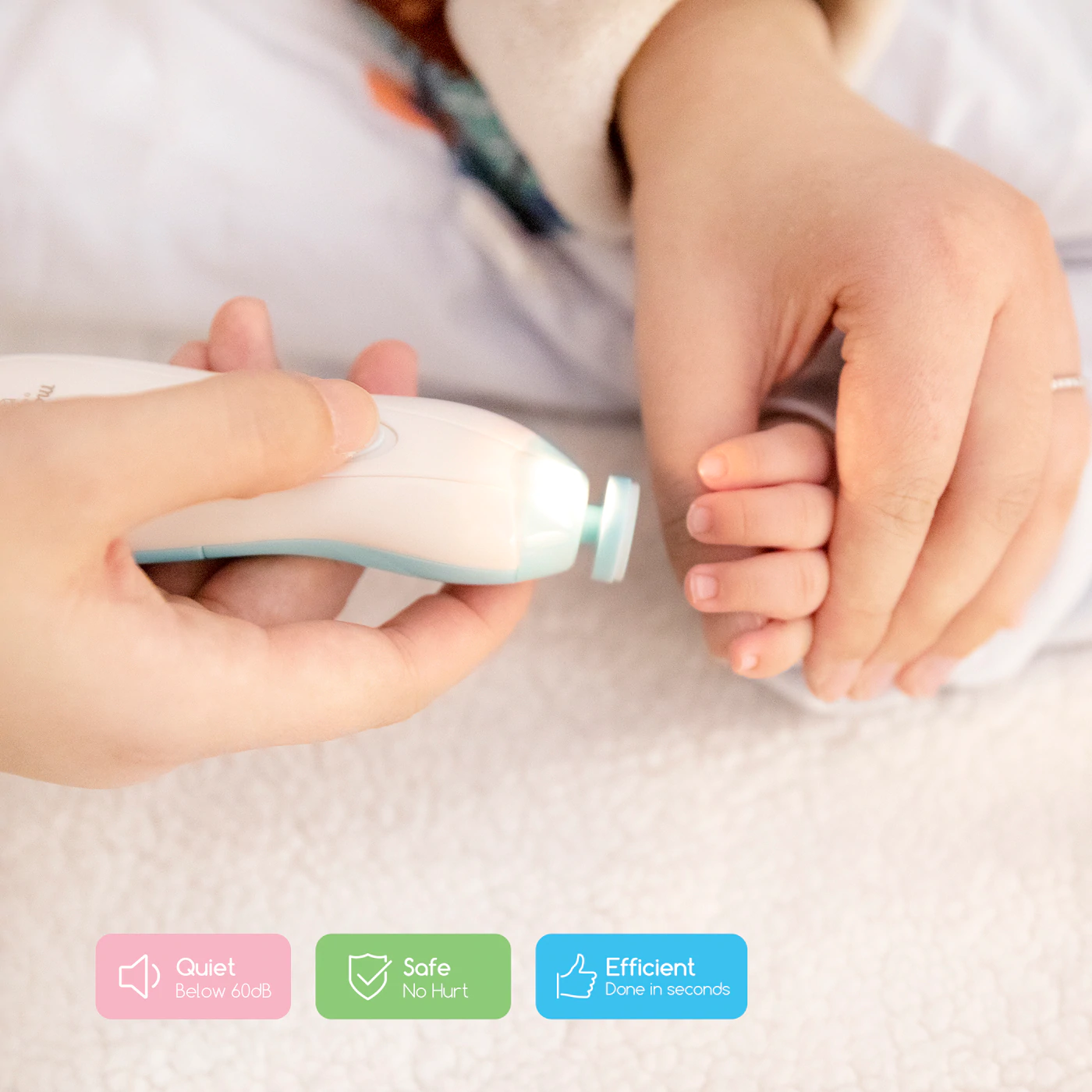 VERSATILE TOOLS - These baby nail clippers come with 3 cushioned sandpapers safe for babies and children, as well as 3 attachments for adult use.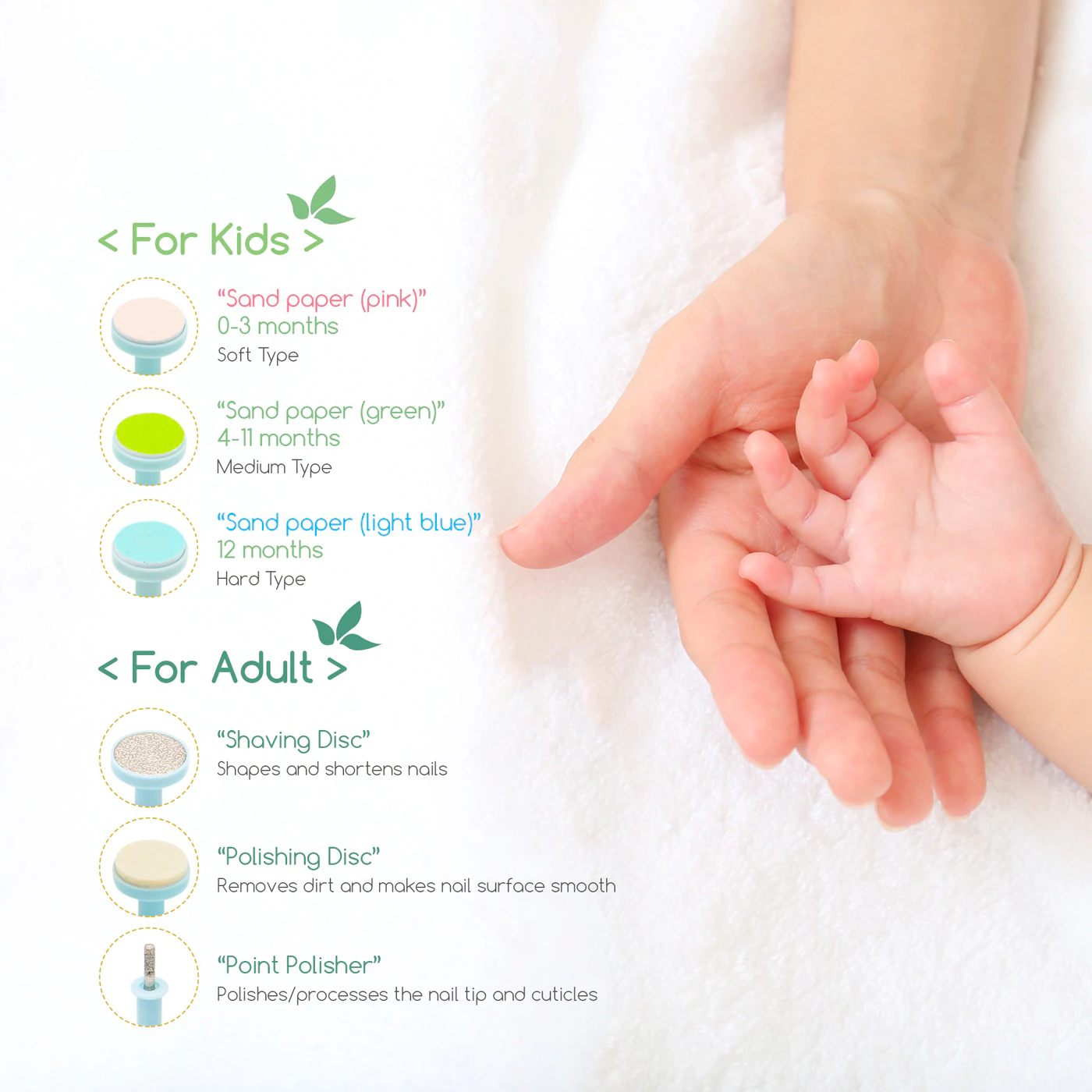 EASY TO USE - Control speed (high/low) and rotation (clockwise/reverse) for enhancing nail filing positions and softer, smoother nails.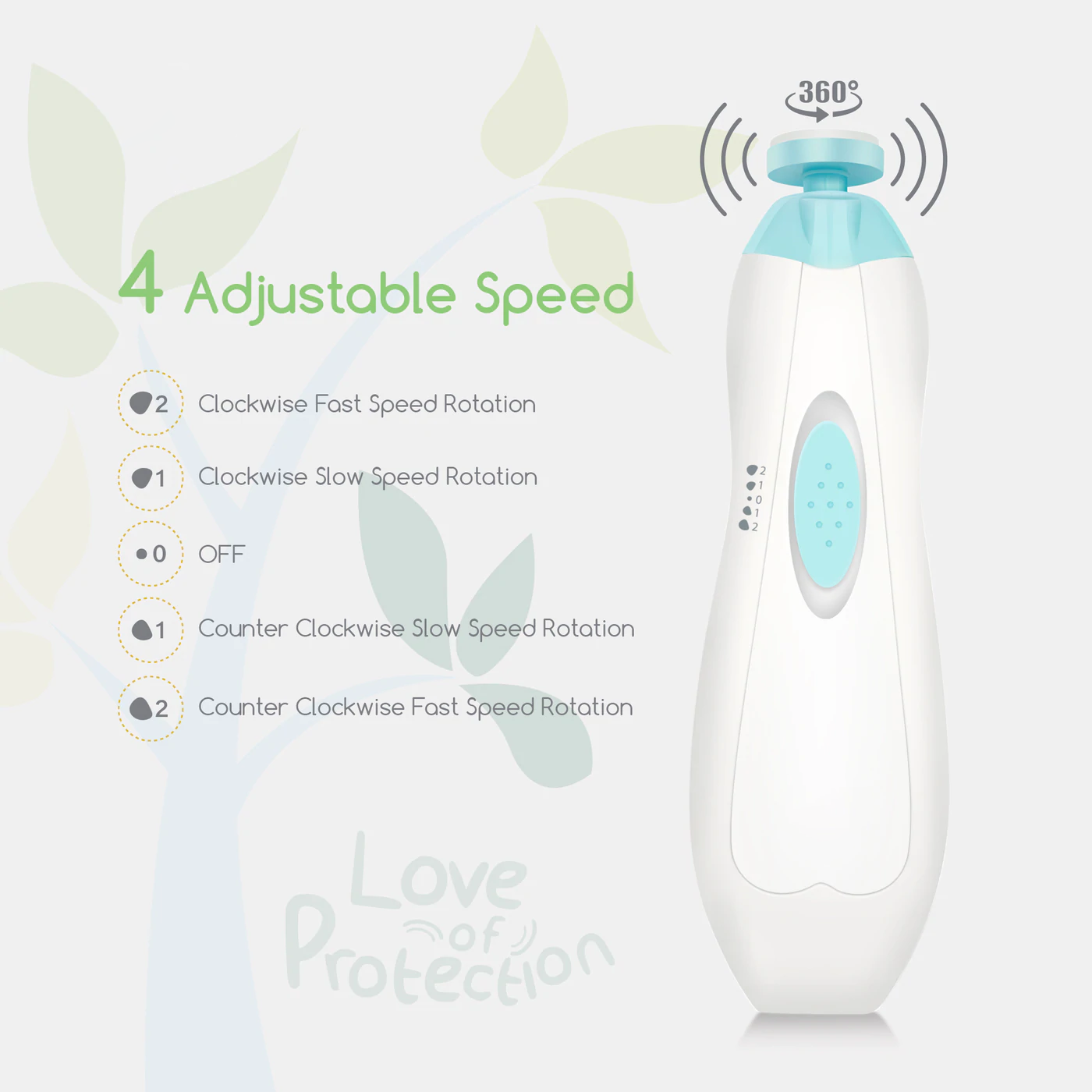 LIGHTWEIGHT, COMPACT DESIGN - Made with a one-button design and powered by 2 AA batteries, this is the perfect baby shower gift for home or travel.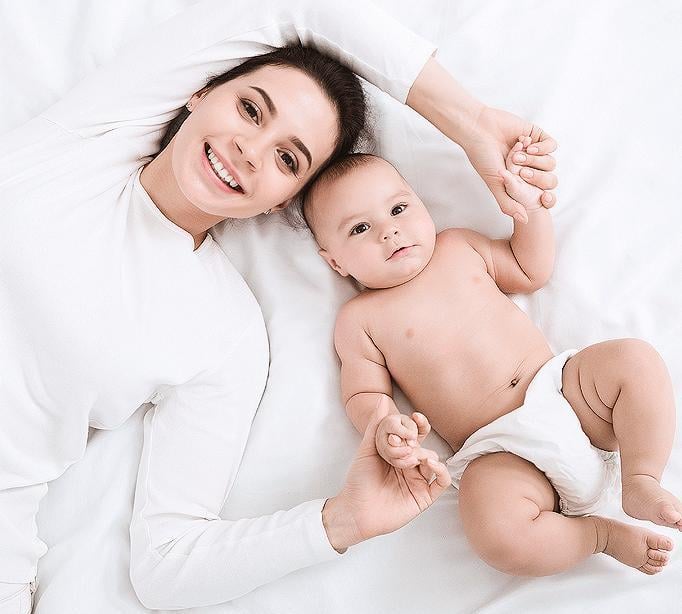 Specifications:
Material: ABS
Size: 4.5 * 3 * 13cm
Power supply: 2xAA batteries
Fast level: 8000rpm / min
Slow speed: 5000rpm / min
Voltage: 5V
4 working modes
R2 ---- High-speed counterclockwise rotation
R1 ---- Low-speed counterclockwise rotation
L1 ---- clockwise rotation at low speed
L2 ---- High-speed clockwise rotation