✔️

Easy to view your phone
✔️

No more looking down or away from natural line of sight
✔️

Navigate, answer phone calls, and listen to music more easily
✔️

Safe and comfortable driving
✔️

Fits all 3.5" - 7" devices
✔️Fits 2-5cm thickness and 5-8cm height rearview mirrors
Features
Safe Head-up Viewing
Mounts smartphones securely to the rearview mirror, elevating your device above eye-level as a head-up device. Provides a non-obstructive driving view instead of holding phones to the air vent or dashboard. No more looking down to view phones.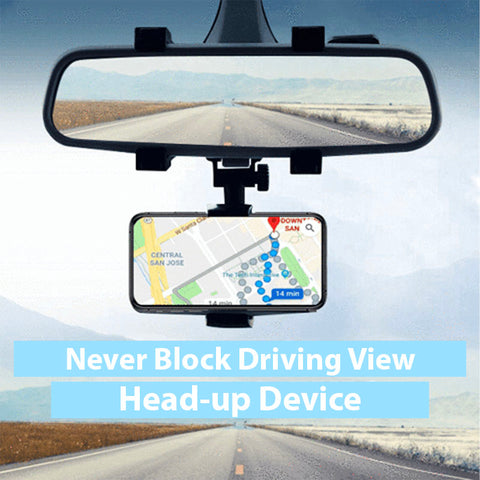 360° Rotation and 270° tilting angles
Provides 270° tilting angles and 360° rotation for landscape and portrait orientations. Holds your cell phone horizontally or vertically, side to side. Especially perfect for GPS navigation.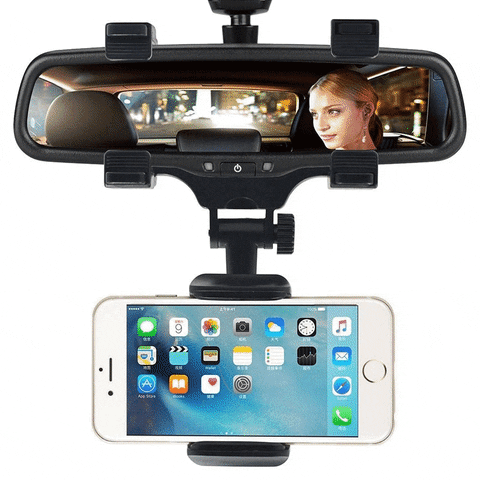 Non-slip Protective Pads
Padded with soft, anti-scratch & shock-proof silicone, it stabilizes your device in place even when going over speed bumps on the road. Protects your phone and rearview mirror from scratches.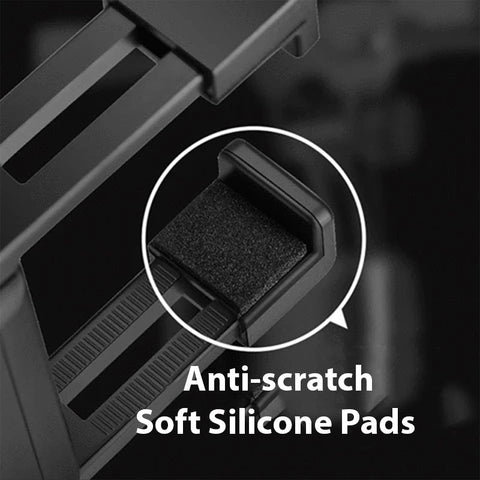 High Compatibility
Fits 2-5cm thickness and 5-8cm height rearview mirrors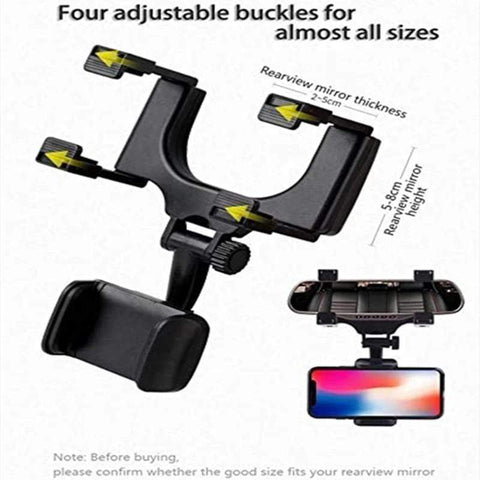 Universally fits all 3.5" - 7" devices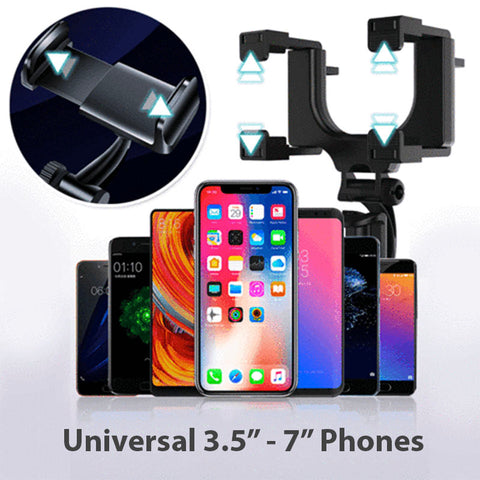 Easy to install
Simply attach the bracket to the rearview mirror for a sturdy hold. Spring-loaded clips are highly flexible to grip phones and rearview mirrors. Slightly pull to clamp without extra tools. Able to remove without leaving a scratch.
Specifications
| | |
| --- | --- |
| Material | Plastic (Acrylonitrile butadiene styrene) |
| Product Weight | 135 grams |
| Size | 6.14 x 4.29 x 3.97 inches |
Package Included
1 x Car Rear View Mirror Phone Holder